Q-Park

offer secure Bicycle Storage for Businesses whose employees Cycle to work

Employees are changing the way they commute to work and cycling is on the rise. This can be a challenge for city centre businesses who do not have the space to accommodate bikes in a secure or dry environment. To solve this increasing challenge, Q-Park have launched a new solution to help local business offer safe and secure bike parking services to their employees.

Businesses can now take space in a Q-Park parking facility to use as their very own bike parking area in all major cities in Ireland. Q-Park will create a secure branded reserved area which is in our safe and secure facilities. The company will be issued with door access cards so the employees can enter and exit the car park via our secure pedestrian doors.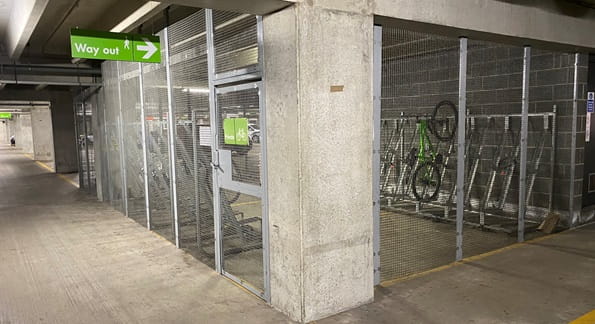 This service is available at the majority of our car parks and provides a cost effective service which gives peace of mind to employees allowing them to focus on the day at work!
To find out more and receive a quote please email sales@q-park.ie




Things to consider;-
Available in all major cities but subject to availability
Minimum 4 weeks notice is required for set up
Service is designed for businesses not individual cycle storage
Door access cards cost €15 per card when required
Agreements to be based on annual contracts